Interior & Space
Venture out
The new Fiat 500L Cross is a go-anywhere go-anytime type of car, designed for people who turn every bit of free time into a journey of discovery. The adjustable seats, Uconnect 7" HD LIVE* touchscreen radio with USB and Mode Selector will make every trip unforgettable, both in and out of town.
Load up with experience, there's all the space you need.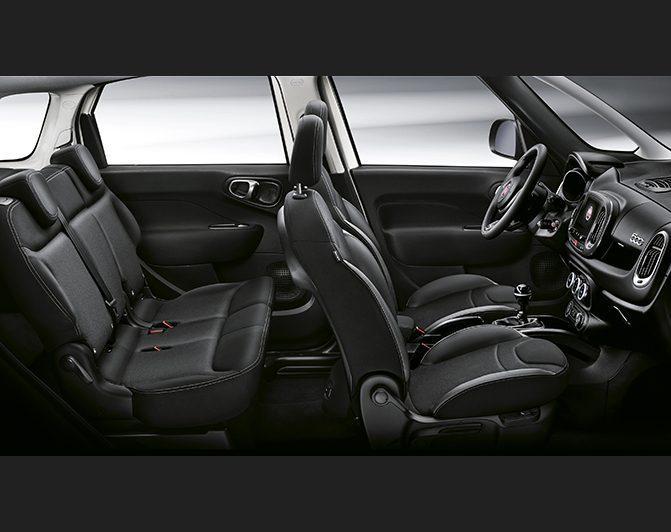 Comfort, outside your comfort zone.
The new Fiat 500L Cross is a car for living to the full. The new dashboard finishing and seat upholsteries set the tone of the interior, while the fully adjustable seats underscore its versatility.
Technology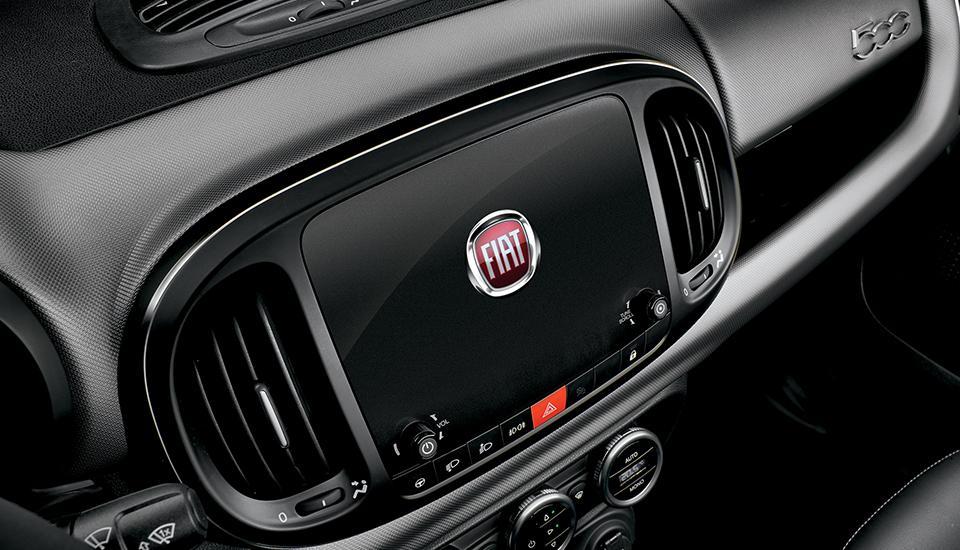 Uconnect™ LIVE
Love technology? Then you'll love UconnectTM LIVE*. Connect your smartphone and use the numerous apps on the in-car system, such as eco:Drive to monitor your driving style and help you improve your fuel economy.
my:Car: to monitor the condition of your car, via smartphone if you want, and remind you where you parked. Including Facebook check-in and Twitter.
Or listen to a choice of over 43 million tracks on Deezer or over 100 million radio stations on TuneIn, follow the news in real time on Reuters, and get traffic information, safety cameras locations and weather forecasts from TomTom Live services. What more could you want?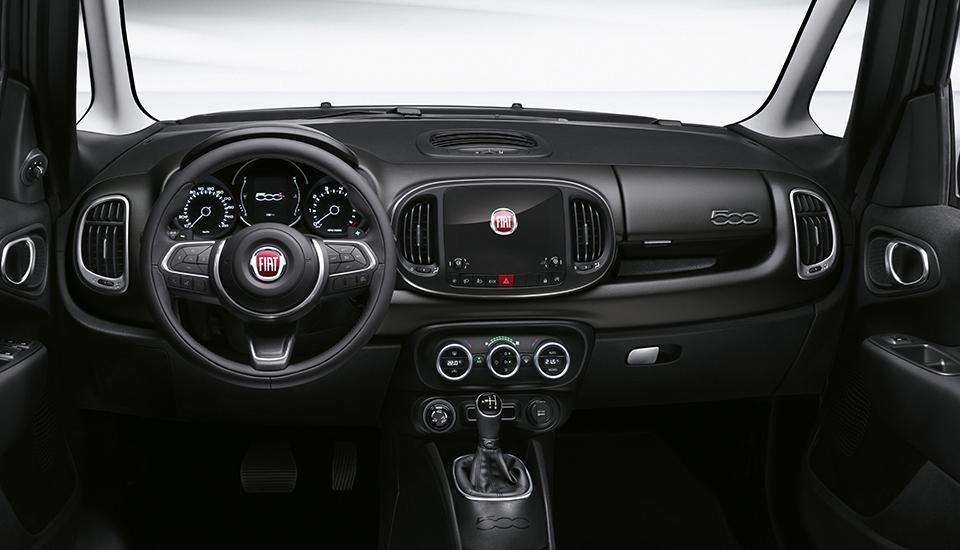 Parkview rear parking camera
Reversing is now easier than ever thanks to a clearer, sharper image and active grid lines that adjust as the steering wheel is turned.
Performance & Safety

Maximum safety levels
Nobody knows how to take better care of your family than the 500L family. This is why we have chosen to add 6 airbags, at the front and sides of the car.

Got a mountain to climb?
Worried about hill starts? Pulling away smoothly on inclines is easy with the Fiat 500L Cross thanks to the Hill Holder function which holds the brakes preventing the vehicle from rolling backwards.
Trims
CROSS
From £18,195
17" Trekking alloy wheels with Mud & Snow tyres
Trekking body kit
Height adjustable passenger and driver's seat with lumbar adjustment
3rd head restraint
Traction+ Mode selector