Details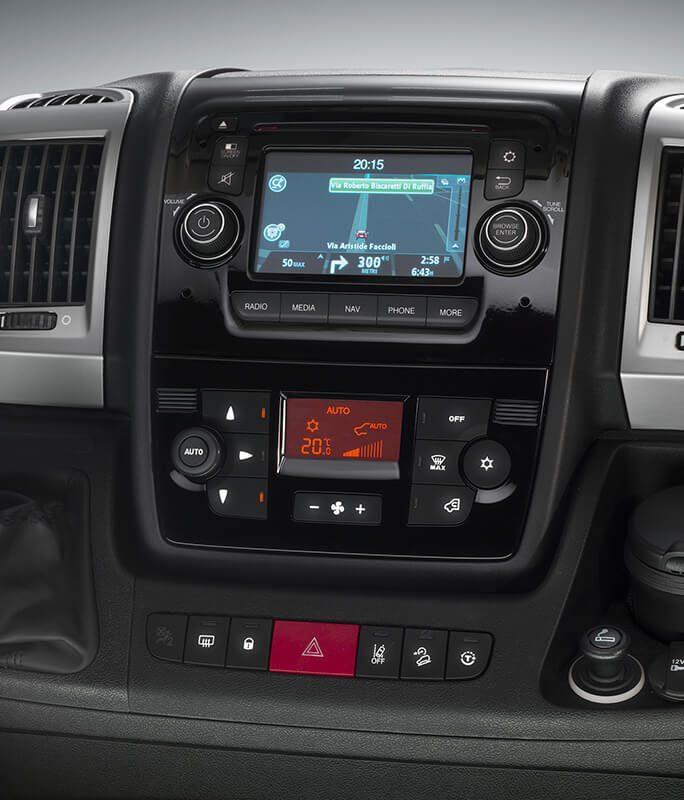 UconnectTM DAB Radio NAV with Bluetooth®, Aux and USB
The UconnectTM DAB Radio NAV, with CD player and steering wheel controls, is equipped with a 5" colour touchscreen, Bluetooth® system and integrated navigator. An Aux input and USB port are also located near the cup holder.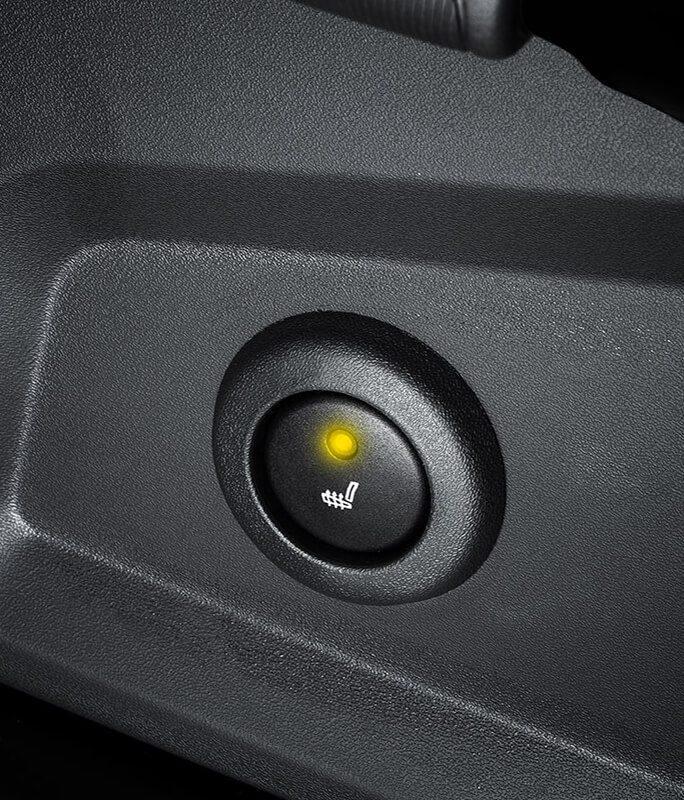 Heated and Sprung Seats
Delivering maximum comfort. The front seats can be heated by simply pressing a button, while the hydraulic spring and damping system cushion the vehicle's movements, making the seats extremely comfortable, even on rough terrain.
Technology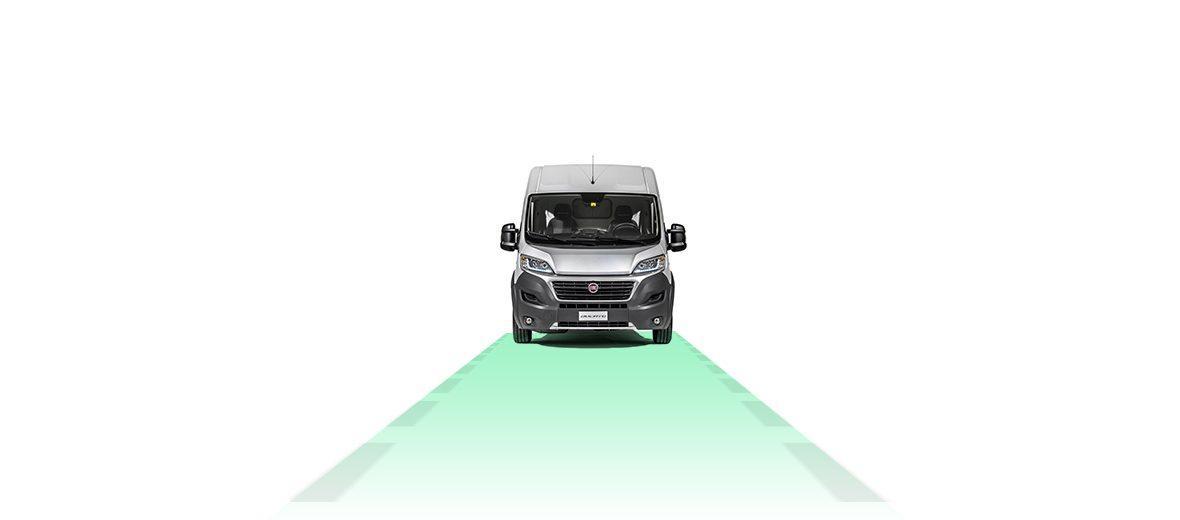 Lane Departure Warning System
The Lane Departure Warning System can determine when the vehicle is swerving from its lane, even in low visibility weather conditions. In the event of danger, an audio and visual signal alerts the driver to the potential risk.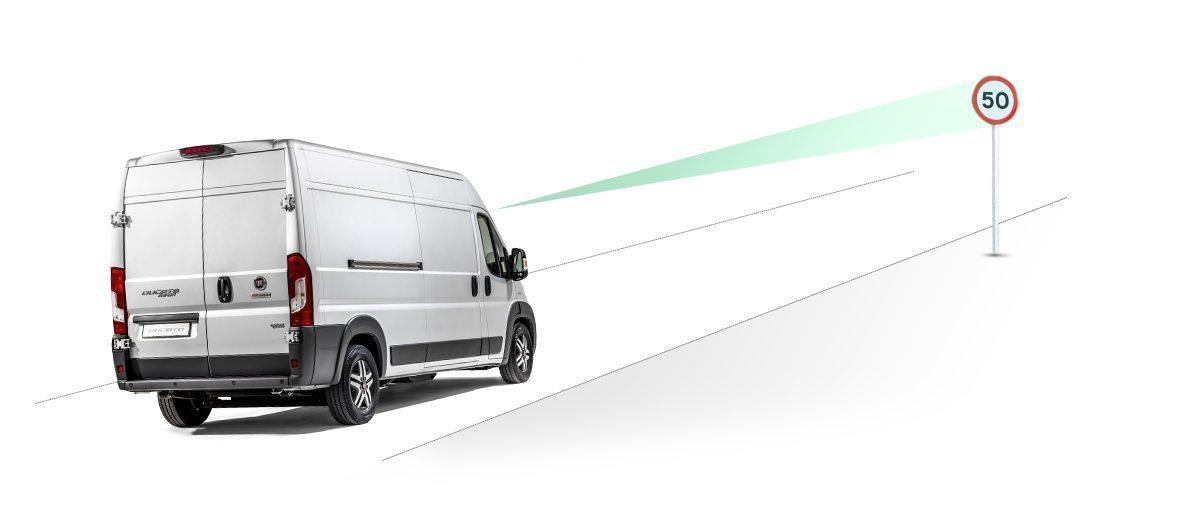 Traffic Signal Recognition
Using the on-board camera, the Traffic Signal Recognition assists the driver by recognising speed limit and overtaking signs and displaying them on the on-board display to advise the driver.
Performance & Safety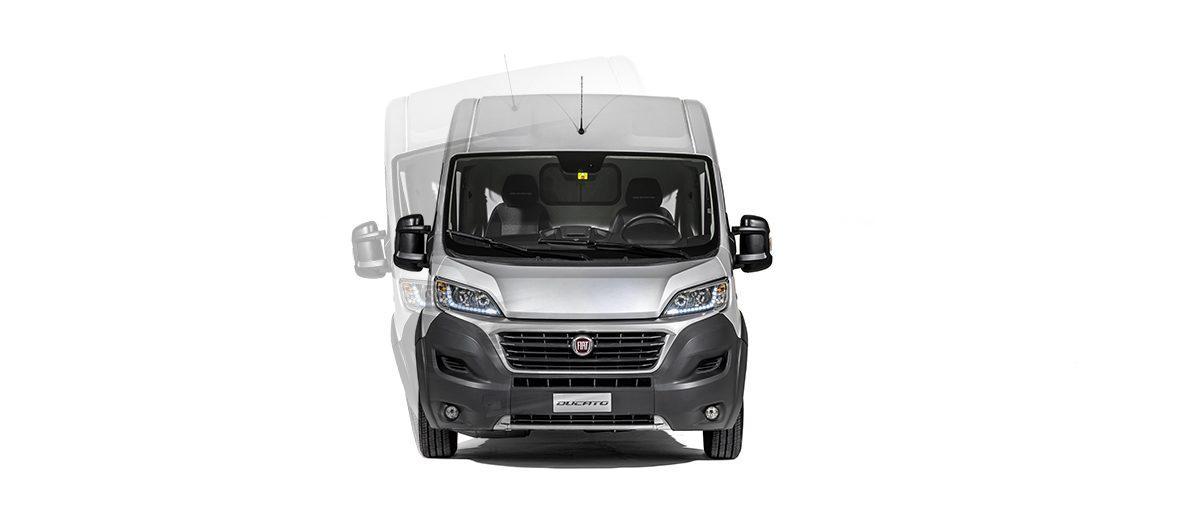 Roll Over Mitigation
Rollover mitigation is a new support system for the ESC. It prevents rollover risk situations at high speed and reduces roll when cornering at low speed.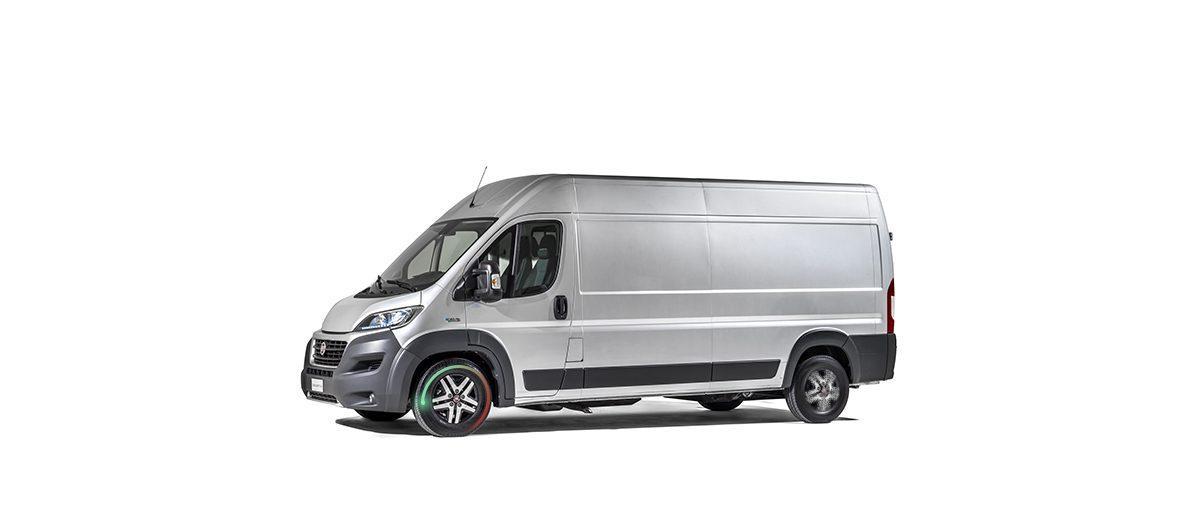 Traction+
Traction+ is the innovative traction control system that helps improve grip on slippery surfaces. In the presence of ESC and low grip on one of the driving wheels, torque is transferred to the wheel with the best grip on the road. This improves handling and guarantees better directional stability.
Trims
115 MultiJet
From £22,345
Mirrors: Electrically Adjustable Door Mirrors
Seating: Driver's Seat Armrest
ESC (Electronic Stability Control)
Day Running Lights (DRL)
Bulkhead: Fixed without Window
130 MultiJet
From £23,095
Wheels: 15" Steel Wheels
Doors: Twin Panelled Rear Doors
Aluminium Front Grille
Heated Blow by Tube
Steering Wheel Controls For Radio/CD
150 MultiJet
From £25,875
Interior colour: Grey/Black Cloth
English Handbook
Seating: Dual Passenger Seat with 3-Point Central Seatbelt
Radio Bluetooth/USB/Aux
Steering Wheel Controls For Radio/CD
180 MultiJet
From £27,545
Seating: Single Passenger Seat
Heated Oil Filter
Seating: Dual Passenger Seat with 3-Point Central Seatbelt
Electrical Interface Supply Socket (For Conversions)
Airbags: Driver's side